"The unique value of crowdfunding is not money, it's community" 
– Ethan Mollick –
in Community Project
Sumbangan Tuan/Puan amat kami hargai bagi menjayakan program tahunan ini.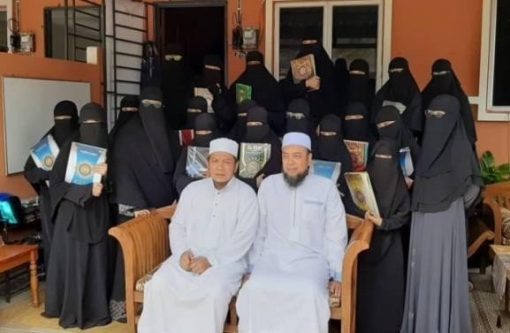 in Maahad Tahfiz
1. We the trustees for Madrasah MABRUK look forward to receiving donations from
Madrasah MABRUK, Lot 3842, Jalan Pusara, Kg Batu 12, Kapar, Selangor, Malaysia
in Emergency / Musibah
Khairina merupakan salah seorang penuntut di UITM Beliau kehilangan ayahnya yg
You can personalize and share your fundtogive campaign in just a few minutes
You can raise funds the entire amount within days or even hours
Our customer support agents will answer your questions, the best we can
We review all data & feedback closely, and take appropriate action to protect the integrity of our platform.
Follow us on social media
in Maahad Tahfiz
Mengharapkan sumbangan dari orang ramai untuk pelajar sekolah pondok di
Bukit Selambau, Kuala Ketil, Malaysia
in Wakaf
Naskah Yasin senang baca warga emas merupakan initiatif
You're supporting a noble cause for every purchase made. Thank you for your patronage.